Kelowna Happy Heelers

provides the most comprehensive, fun

RallyO training in the Okanagan!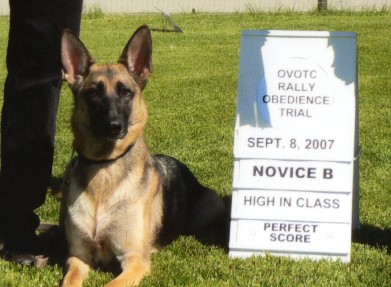 About Us
We are here to train both you and your canine partner in the wonderful dog sport of Rally Obedience. All our training classes use positive training methods built into a fun experience for both you and your dog. Need to teach an old dog new tricks? Contact us here.
Services
Our services include instructional classes, private lessons, seminar presentations and Trial organization and judging. We are involved in both CKC and CARO RallyO streams. The lead instructor is CARO and CKC judge Lorraine Perron.
Qualifications
Kelowna Happy Heelers has been active in Rally O training and promotion of the sport since it's infancy in British Columbia. Instructors are well versed in both the CARO and CKC Rally O streams, having not only taught but also competed successfully at the highest levels.

Testimonials
"It was a FABULOUS trial. So much fun and we got lots of Q's…. YAHOO. What a blast. Thank you so much!!!"
"I can only say it's a pleasure to train with you. You have taught Tux, Olie and I so much."

"Lorraine--Congratulations to a GREAT coach! What an impressive list of accomplishments! We are looking forward to getting back to it!."